Planning to buy a new wireless router? These days, you can find wireless routers almost everywhere. But with a lot of options available in the market, it became a tough task to select the best Wi-Fi router.
We are hoping that your search for best routers should end here. Below, let's take a look at the best wireless/WiFi routers for home use in India below rs. 1000 with price, warranty, & its performance. Good luck!!
D-Link DIR-600L Wireless N 150 Cloud Home Router
Now you can enjoy wireless internet connectivity with the D-Link DIR-600L. Once you connect this router to your broadband, you will have access to the high-speed internet no matter where you are. With a wide range of coverage, this router will facilitate wireless connectivity at up to 150 Mbps. It configures your Internet Service Provider (ISP) settings to quickly establish broadband Internet connectivity. In addition, the DIR-600L Cloud Router is Wi-Fi Protected Setup (WPS) certified, making it even easier to configure your wireless network and enable security. Now you can monitor and manage your home network right from your laptop, iPhone, iPad, or Android device.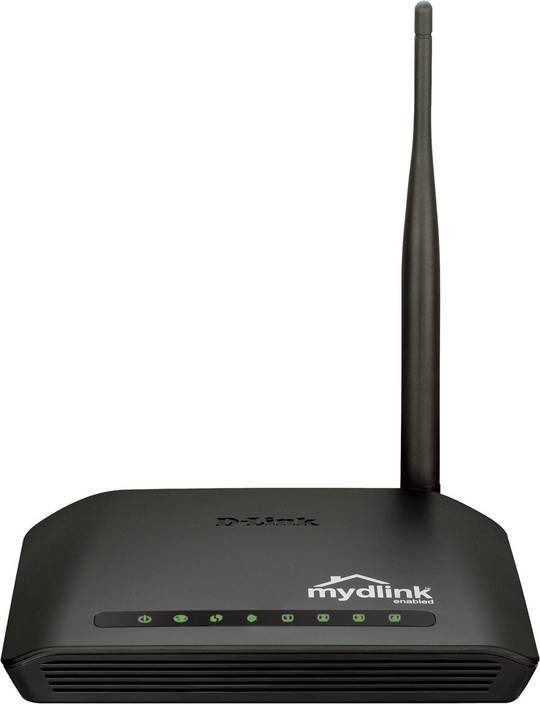 TP-Link TL-WR720N 150Mbps Wireless N Router
The TP-Link TL-WR720N Wireless Router is a highly effective router that facilitates faster and effective Internet connectivity. With the feature of unique SSIDs, you get to add more devices to your Internet connection. This system facilitates up to 4 additional SSIDs that enable you to enjoy better connections. The password protection feature allows you to control connectivity access and have safe and secure Internet. This device comes with cutting-edge connectivity technology and powerful signals that ensure that you have superior Internet speed. This device facilitates speeds up to 150 Mbps so that you have lag-free Internet. It is compatible with IEEE 802.11b/g/n bands.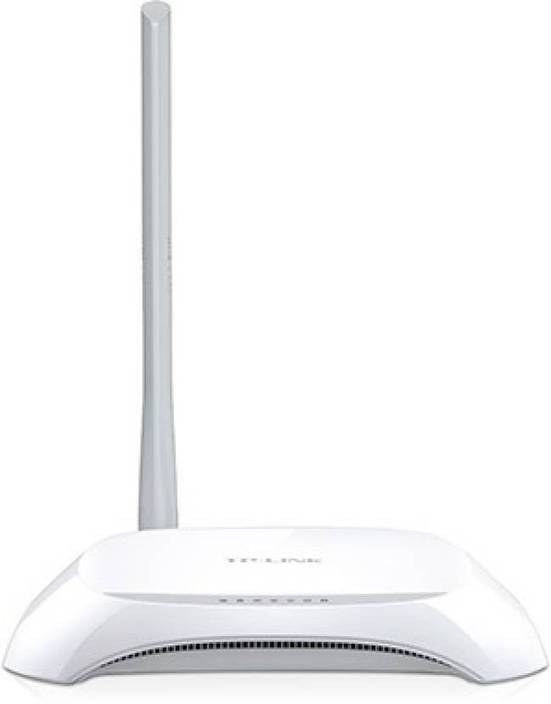 Digisol 300 Mbps Wireless Router (DG-HR3400) Wireless Routers without Modem
The DG-HR3400 Router complies with the IEEE 802.11n standard to give wireless speeds up to 300 Mbps to offer lag-free internet speeds. It comes with two 5 dBi antennas for enhanced Wi-Fi coverage and signal strength. It establishes a secure connection in an instant by a push of the WPS button. It supports wireless 802.11b/g/n and the following security protocols: WEP, WPA, WPA2.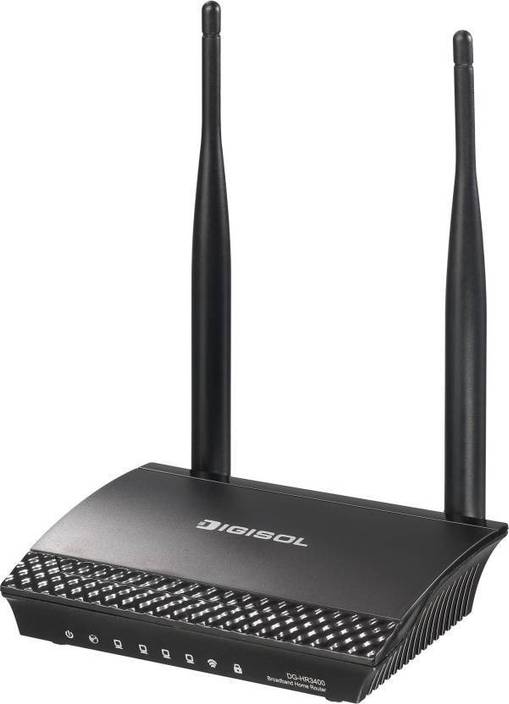 Tenda N301 Wireless N300 Easy Setup Router
The Tenda N301 Wireless N300 Easy Setup Router is designed to set up more easily for the home user. It complies with IEEE802.11n, delivers wireless speeds of up to 300 Mbps, making it perfect for everyday web activities like email, chat, streaming videos, online gaming and more. N301 offers multi-level wireless encryption options to prevent unauthorized access and protect your important data. 1.64/128bit WEP, WPA-PSK, WPA2-PSK 2.Wireless Access Control based on the mac address of the wireless adapter.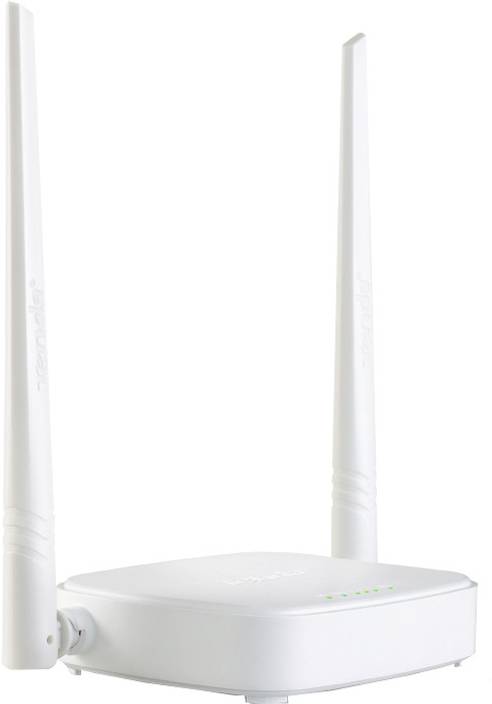 iBall 300M WRB300N MIMO Wireless-N Router
The 300M MIMO Wireless-N Router from iBall is one of the best wireless routers you can come across. Buy one today to share files and stream videos over the internet at your home or workplace. With this wireless router, you don't have to deal with a bird's nest of cables in every room of your house anymore. Just plug it into a power source and it is ready to provide wireless internet connectivity. Equipped with two antennae and 4 USB ports this router lets you connect multiple devices at a time.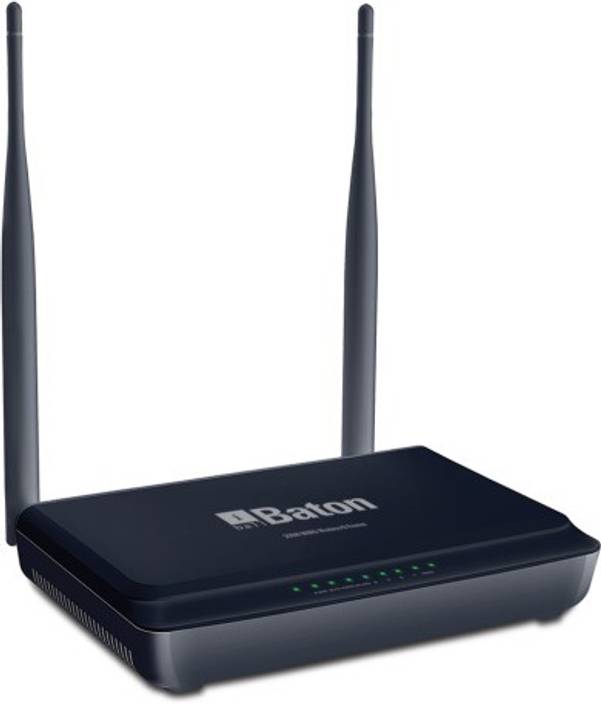 Huawei WS319 300 Mbps Wireless N Router
The WS319 is a high-speed wireless router designed for homes and small offices. Smart Wi-Fi coverage:  when the WS319 is connected to Huawei wireless routers and repeaters that support the smart Wi-Fi coverage feature, wireless parameters of these devices are automatically synchronized, which simplifies user configuration. The WS319 uses two 5 dBi high-gain antennas, which improve wireless performance, signal stability, and network range. It supports multiple wireless encryption modes to provide a secure, reliable and high-speed Wi-Fi network. Compliant with 802.11n MIMO technology, the WS319 delivers a wireless transmission rate of up to 300mbps with its dual antennas.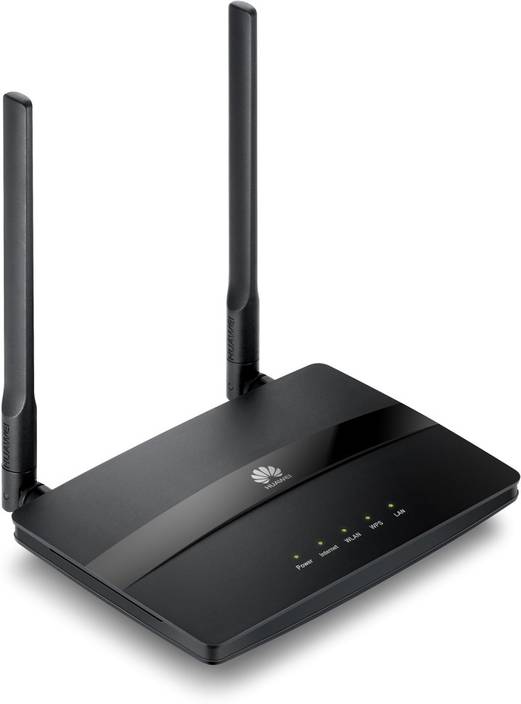 Digisol DG-HR1400 Wireless Broadband Home Router, 150Mbps
DG-HR1400 150Mbps 802.11n Wireless Broadband Home Router! DG-HR1400 is the best choice for Small office / Home office users, all computers and network devices can share a single xDSL / cable modem internet connection at high speed. Digisol 150Mbps Wireless Broadband Home Router provides a better wireless signal for your network than previous-generation IEEE802.11g technology. It has 5 USB Ports and supports IPv6. It supports robust security using WPS, WPA2-PSK with AES which enhances the security of the wireless network to protect sensitive data from hackers. It also supports 64/128 bit WEP encryption which offers the first level of security choice to home users to provide confidentiality of the wireless network.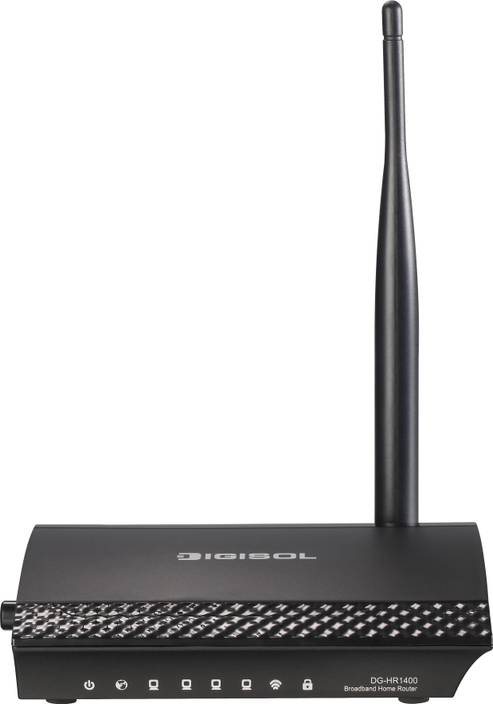 Netgear JNR1010-100INS 4PT N150 Wireless Router
Experience the new-age speed networking with this Netgear JNR 1010 N150 Wireless Router. It combines varied utility and security features with a great browsing speed and is an ideal choice for a fast browsing experience. The Ethernet cable port of this appliance is supported by ISPs of all leading service providers. This router has an external antenna which provides you advanced and better Wi-Fi coverage. The four LAN ports of this device enable you to connect a wide range of devices likes PCs, Smartphones, tablets, and printers.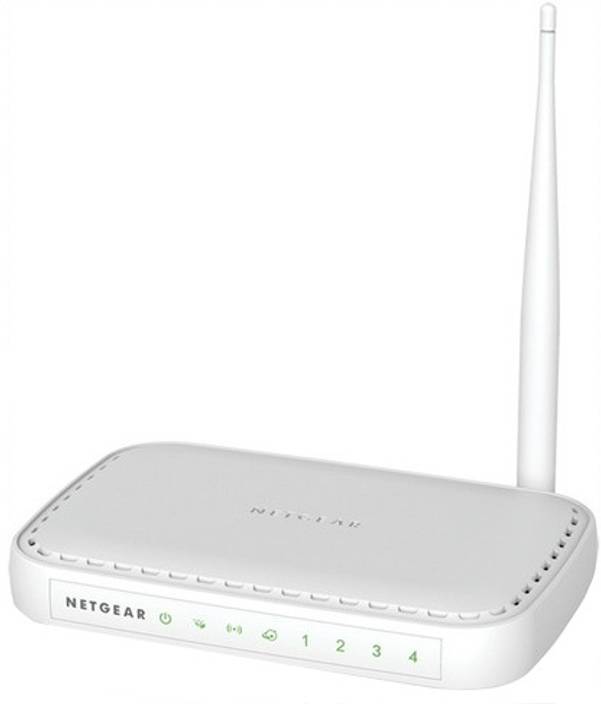 TP-Link TL-WR740N Wireless Router
The TP-Link TL-WR740N is a combined wired/wireless network connection device integrated with an internet-sharing router and 4-port switch. The wireless N Router is 802.11b&g compatible based on 802.11n technology and gives you 802.11n performance up to 150Mbps at an even more affordable price. You can enjoy a high-quality experience when video streaming, VoIP, or online gaming wirelessly, with traditional products, was never very practical, from anywhere in your entire home. A secure internet connection is what we all look for, and addressing this concern, TP-Link makes sure this router comes with a wireless security encryption. With a WPA and WPA2 encryption, this device ensures maximum security to your internet and network connections from unwanted intrusions.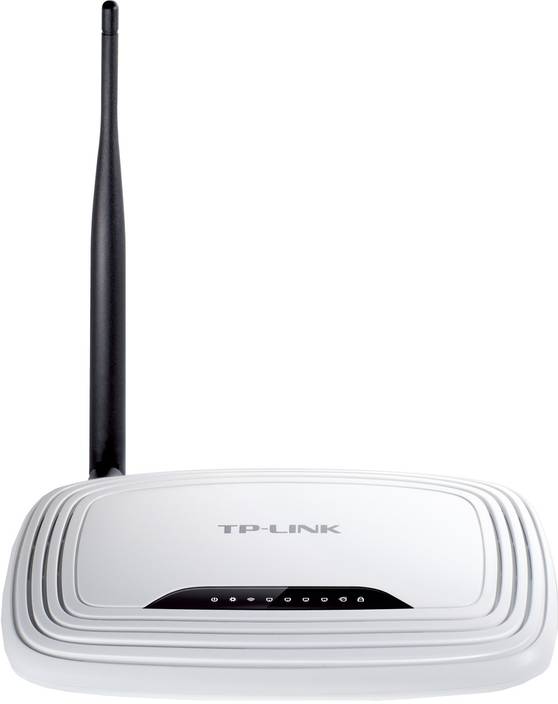 iBall iB-WRB150N 150M Wireless N Broadband Router
iBall 150M Wireless N Broadband Router comes in a very economical price range, providing great features and specifications. This wireless router complies with IEEE802.3 and IEEE 802.3u standards. It is designed bearing in mind the changing needs of modern day consumers. It can be used both at home and in offices. It comes with security features such as IP, MAC & Domain filtering, Wireless security such as WEP, WPA-PSK & WPA2-PSK, Built-in NAT, DHCP server, Virtual Server, DMZ and UPnP, Web-based management, 5dBi Omni-Directional Antenna.
Binatone WR1505N3 Router
Buy Binatone WR1505N3 150 Mbps WiFi Router (White) online at best prices in India. WR1505N3 is your networking partner which has 4LAN ports+ 1WAN port with 150 Mbps of Wi-Fi coverage and memory of 4M Flash + 32M DRAM. It can be easily managed by an Android App and has 5dBi Omni Antenna to improve Wi-Fi range. It also has built-in DHCP, One touch WPS, Bandwidth Control, IP address filtering, Domain Name filtering, and MAC address filtering, along with which it supports 64/128 bit WEP, 802.1x, WPA and WPA2-PSK for wireless security, Firewall, Parental Control, Access control, PPPoE, DHCP, Static IP and PPTP for WAN connection, DDNS, NAT, DMZ and all operation modes.