BSNL broadband is a Government service covering each & every corner of India. BSNL provides Internet through a landline connection i.e. ADSL based Internet connection. It is very popular because of their wide network in remote rural areas and their price point.
If you are looking for a router for BSNL broadband, there is the hand-picked collection of best rated BSNL or MTNL routers. Here, we will be discussing the type of router to be selected for BSNL broadband connection.
Once know how to identify the BSNL routers, the next thing to do is look for other specifications like speed, frequency band, USB slot, home size or range, performance expectations. So go ahead, view our full list below & choose the best one according to your need. Good luck!!
D-Link DSL-2730U Wireless N 150 ADSL2 4-Port Router
Enjoy safer and faster internet connection with the D-Link Wireless N 150 ADSL2+ 4-Port Router. This device with its connectivity technology allows you to share and access the Internet at superior speeds at your office as well as home. The Router is designed using high-quality material which makes it durable while its compact size enables you to keep it anywhere you want.  D-Link is an extremely versatile router with a modem for high-speed connectivity. This wireless router comes with enhanced security features like built-in firewall which prevents any intrusion. It is compatible with 802.11n and provides a maximum speed of up to 150 Mbps.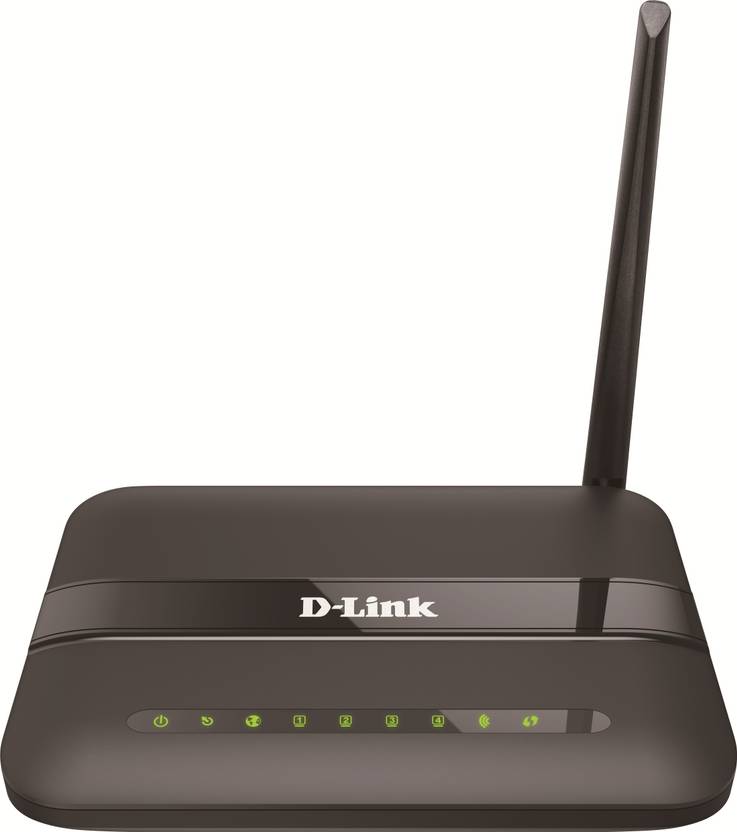 Netgear D1500 N300 WiFi DSL Built-in ADSL2+ Modem Router
Experience faster Internet and Connectivity with the Netgear D1500 N300 Wi-Fi DSL Built-in ADSL2+ Modem Router. It is a utilitarian device that offers faster Internet and allows you to enjoy connectivity. Fast download speeds up to 300Mbps. WiFi technology provides whole home coverage. WiFi Range: Got range? Homes come in all shapes and sizes and this N300 WiFi Modem Router provides WiFi connectivity throughout your home for all your Internet-enabled devices. Sharing: With Netgear, sharing across your network is fun and easy, like accessing stored photos & music. Security: Keep your Internet browsing experience safe and secure with WiFi connections that offer the highest level of WPA/WPA2 security.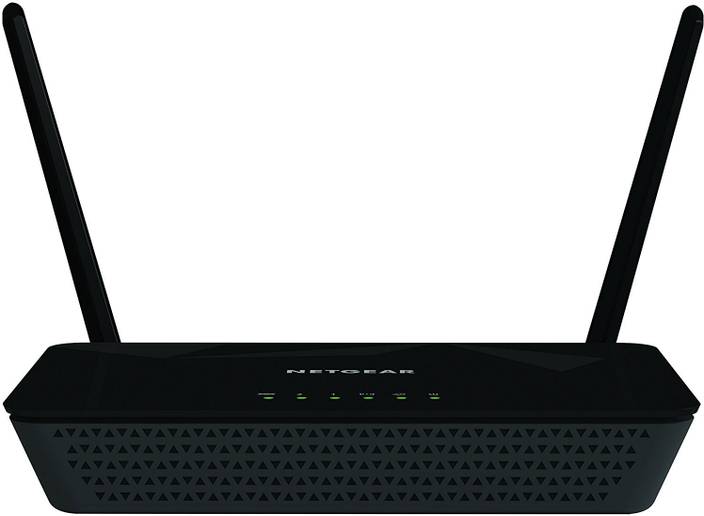 TP-LINK TD-W8151N 150Mbps Wireless N ADSL2 Modem Router
TD-W8151N 150Mbps Wireless N ADSL2+ Modem Router is an All-in-One device, which is designed to give you a one-stop solution to acquiring and sharing high-speed Internet access over a wireless network. Crafted with world-class perfection and precision, this router blends in a variety of features for complete and uninterrupted internet connection. Delivering a one-stop networking solution, this high-speed DSL modem ensures a smooth and uninterrupted work flow. Integrated with a 1-port NAT and wireless N access point with a speed up to 150Mbps, you can enjoy gaming, video calling and more without interruption during high bandwidth consumption.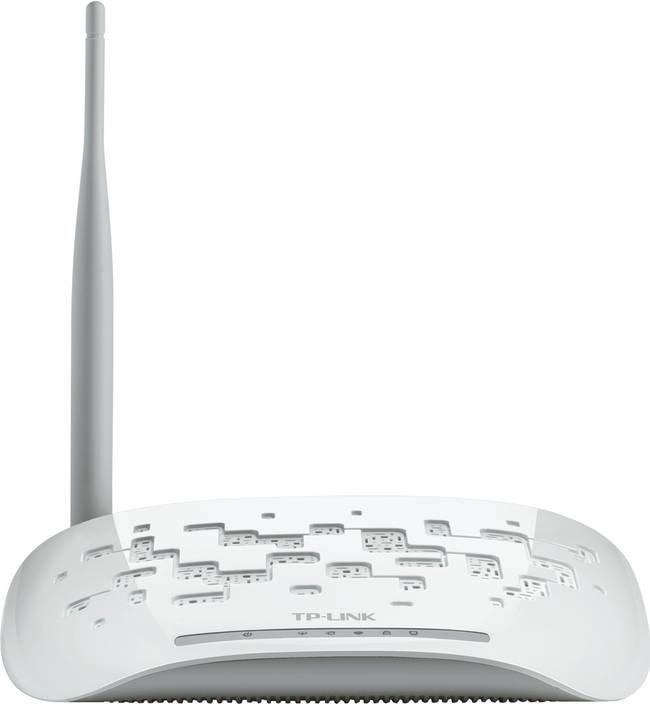 D-Link DSL-2520U ADSL2+ Wired Ethernet/USB Combo Router
The D-Link ADSL2+ Wired Ethernet/USB Combo Router is an affordable high-performance ADSL device for home and the small office. With it, you get to connect your computer to the Internet. Access the internet and work or download with ease, since this ADSL2+ high-speed connection is sure to give you an incredibly fast internet experience. This router comes with a high-speed adsl2+ Internet connection that facilitates better Internet speed so you can stream videos, download movies or play online games without any lags. The router comes equipped with RJ-11 input telephone line which is compatible with all major service providers like Airtel, Reliance, MTNL, BSNL, and Tata. The router provides firewall security using DMZ (Demilitarised Zone) protection.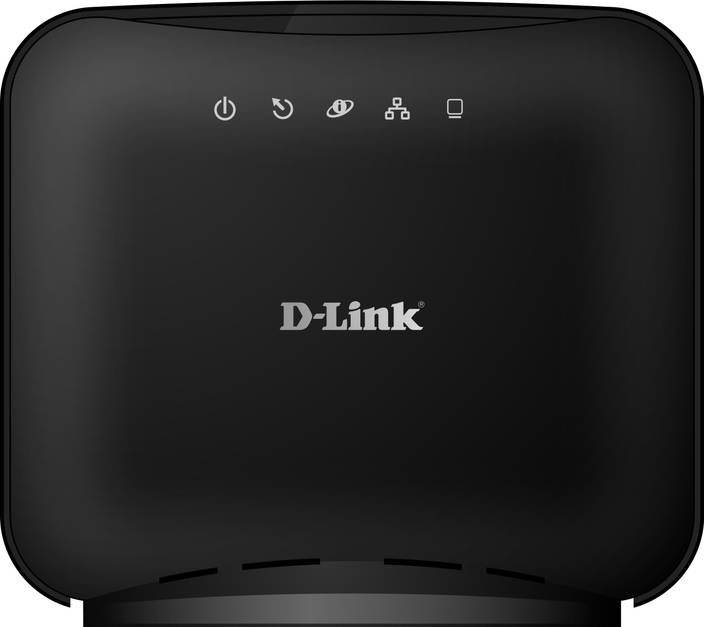 D-Link DSL-2750U Wireless N 300 ADSL2+ 4-Port Wi-Fi
Stay connected throughout with this D-Link DSL-2750U Wireless N ADSL2 4-Port Wi-Fi Router that gives you the ultimate internet experience ever. It offers experience blazing speeds up to 300Mbps of wireless speed while you upload and download data within a matter of seconds. The router has been integrated with Firewall protection, user access control, WPA/WPA2 and QoS for maximum encryption and protection while offering the end user protection against failure during transmissions. With all the required features packed into one device, this one offers a high-performance wireless N technology that works with Standard IEEE 802.11 b/g/n protocols. The router has been built with four Ethernet ports to keep connected to multiple networks to avoid interruption of workflow if any of those lines give way.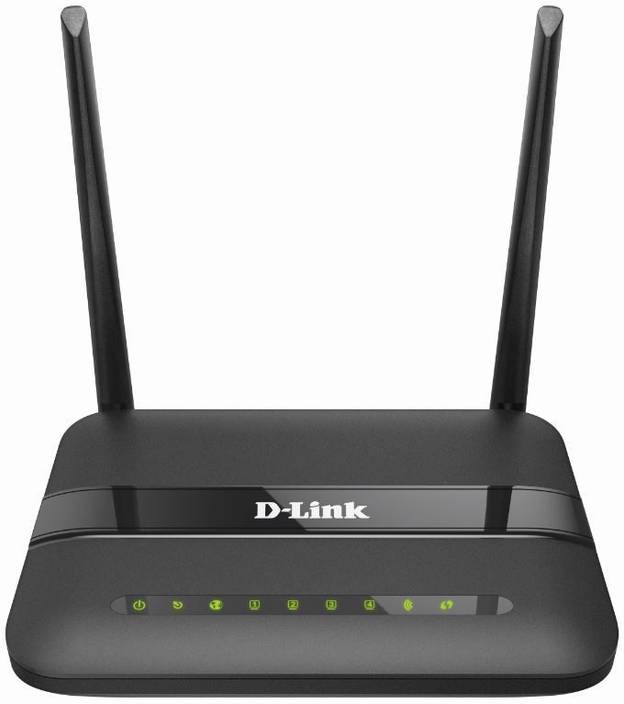 TP-LINK 300 Mbps Wireless N Gigabit ADSL2+ Modem
TP-LINK's TD-W8970 300Mbps Wireless N Gigabit ADSL2+ Modem Router is an incredibly robust all-in-one device allowing users to access high-speed internet connections and shares them wirelessly at blazing 300Mbps wireless speeds or by using one of its 4 Gigabit LAN ports. With one multifunction USB port, users can share printers locally and share files & media across the local network or the Internet. The ability to support up to 10 IPsec VPN tunnels simultaneously gives TD-W8970 users the flexibility to set up a virtual private network, to guarantee network security and take advantage of network access whether at home or away.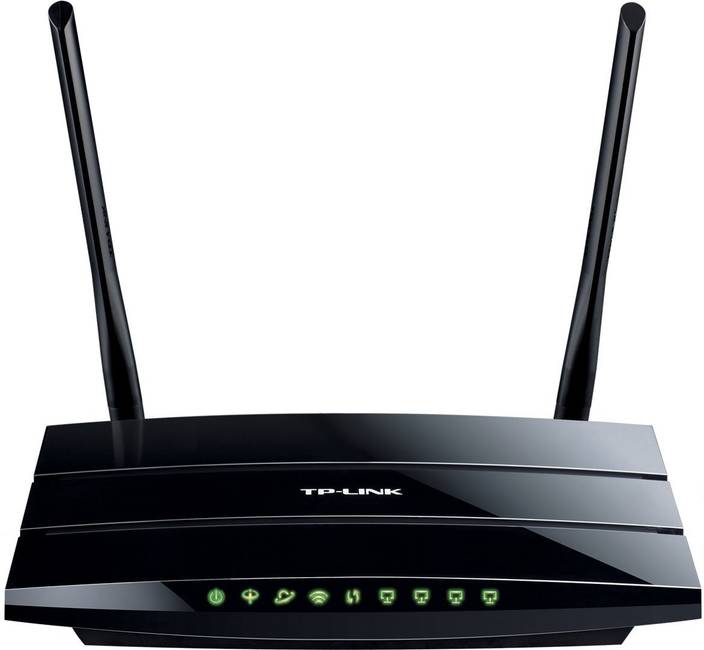 Netgear D6000 AC750 Dual Band Gigabit Wi-Fi Modem Router
Buy Netgear D6000 AC750 Dual Band Gigabit Wi-Fi Modem Router at an affordable price. With NETGEAR, sharing across your network is fun and easy, like accessing stored photos and music. It comes with 5 GHz Frequency, 2 USB Ports and has supported 7, 8, Vista, XP, 2000, Mac OS, UNIX or Linux operating system windows. This AC750 Wi-Fi ADSL Modem Router with dual-band Gigabit is designed for larger homes and for home environments supporting a wide range of devices. It upgrades your WiFi to support AC devices and provides WiFi speeds of up to to300+450 Mbps of USB hard drives & printers.
Asus DSL-N55U Wireless-N600 Gigabit Dual Band Router
The ASUS DSL-N55U Wireless-N600 ADSL Modem Router work has both 2.4 GHz and 5 GHz wireless networks, with up to 600 Mbps total bandwidth. Two USB 2.0 ports allow the DSL-N55U to share 3G/4G dongle signal; to share printing and scanning functions on a network, and operate as high-speed NAS (Network Attached Storage) when an external storage device is connected. It is fully DLNA certified and can act as a media server and home entertainment center. Any device, such as a PS3, iPhone, or Eee Pad can directly stream music and video wirelessly through the DSL-N55U.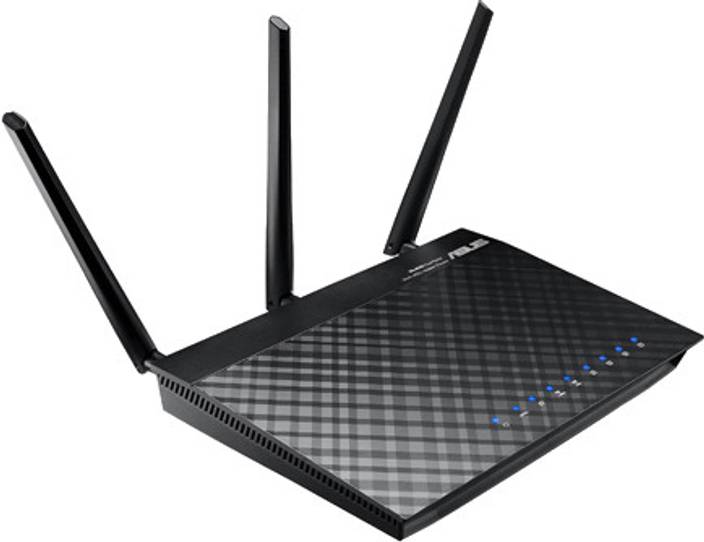 TP-LINK Archer D9 AC1900 Wireless Dual Band Gigabit ADSL2+ Modem Router Router
Working from home has its challenges, but one of the most annoying things has to deal with an uncooperative internet connection. If the fast net connection and heavy bandwidth coverage are what you want, we suggest that you upgrade to using this TP-LINK D9 AC1900 wireless router. You can now research and make all the presentations you need to, and even spend a few hours playing video games online with your son, with no streaming inconveniences. Increased Wi-Fi range The Beamforming function of this modem works to concentrate Wi-Fi signals towards it, thereby increasing your Wi-Fi range.
TP-Link TD-W9980 N600 Wireless Dual Band Gigabit VDSL2/ADSL2+ Modem Router
The TP-Link TD-W8980 N600 Wireless Dual Band Gigabit Router is an all in one device. It comes with the features of N600 Dual Band Router, ADSL2+ Modem, a USB Print Server and a 4-Port Gigabit Switch. The TD-W9980 supports VDSL2 and backward compatibility with ADSL2+ /ADSL2/ADSL, featuring superfast broadband speeds of up to 100Mbps. It is the superior choice for users to enjoy a wide range of triple play services such as voice, video, data, high-definition television (HDTV) and interactive gaming. It's Frequency: 5 GHz, 2.4 GHz. What's more, TD-W9980 downloads movies faster than ever before and downloads jumbo-sized files in seconds!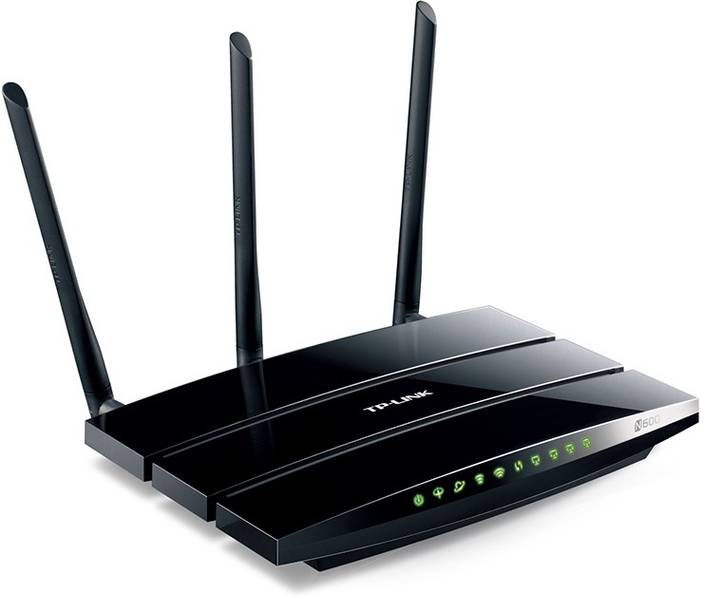 TP-LINK TD-W8968 300Mbps Wireless N USB ADSL2+ Modem Router
If you are looking for faster speeds while accessing and sharing Internet then TP-Link TD-W8968 N300 Wireless ADSL2+ Wireless Router can offer you the same, as it comes equipped with cutting-edge technology. This all-in-one device comes with a plethora of features that make Internet sharing easy and smooth. The Router from the house of TP-Link is armed with multi-functional USB 2.0 port that offers easy connectivity of smart devices with this modem. It offers to speed up to 300 Mbps during data transfer.